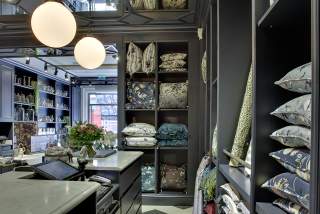 MRA were asked by luxury interiors brand, House of Hackney, to develop a concept design for their first ever store.
Central to the brief was the desire to create an environment that would reflect both the bold, non-conformist spirit of House of Hackney, together with its roots in traditional, high-quality craftsmanship and emphasis on 'Made in Britain'.
The design embodies the brand's playful, irreverent style and is decorated in its trademark prints, together with new collections.